The Buzz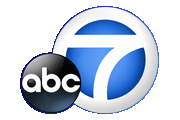 "It is on the menu as literally, 'gargantuan,'" says Citysearch Editor Tara de Lis. "The prices are very reasonable. There's no pasta above $20, and that includes the gargantuan portion size." . . .!
"This is a very special place in my life and, if it's a Friday night, you're likely to find me here. . .
"Best Italian food in California . . ."
Warning....do not eat too many bread knots or you will not have room for the wonderful Italian food! . . .
"This place is awesome, one of my favorite restaurants when I vacation to this area. . ."

"The hardest part about eating here is practicing moderation on those damn garlic knots. This is often a date spot for me . . ."
"Italian restaurants have a feel of their own, with loads of family photos adorning the walls, the wift of garlic and herbs trickling through the air while the soft romantic music plays in. . ."
Take any relatives you have in town here! it's fun and outside and by the beach and delicious. You can take them to the pier before and/or after. Plus they sing and drink cheap wine. Not a bad "view" of LA life for anyone visiting from out of town.
"We also did our rehearsal dinner here, and two of our bridal party had theirs at C&O last summer, with no problems. Great food, awesome price!
We had our rehearsal dinner here. The food was excellent! The service was excellent! It was very easy to work with the catering manager to get what we wanted, even when some of our requests were last minute. The prices are unbeatable. All of my guests for the rehearsal dinner had a great time and loved the food."
"This place had many rave reviews on websites like Yelp, CitySearch and AOL Best. I love Italian Food but with my recent allergic reaction to gluten, I have had to pass on my craving for pasta. Luckily, I noticed they carry both Whole Wheat and Gluten Free Varies of pasta that can be substituted into any of their wonderful dishes.

My server said they carried Gluten Free Penne Pasta (which is a short tube noodle) and that it was only $1 extra to make the GF substitution. Perfect!

This place is so yummy and the location has a nice ambiance for a night out with friends!"